Home
Biography
Dipak K. Gupta is a Distinguished Professor in the Department of Political Science at San Diego State University. Gupta was the Fred J. Hansen Professor of Peace Studies from the periods 1998-2001 and 2004-2011. He is also former Director and one of the founders of International Security and Conflict Resolution (ISCOR), an innovative multidisciplinary undergraduate program. ISCOR is one of the fastest growing majors on campus with over 300 declared majors. In 2010 Gupta was a Fulbright (expert) Fellow in Bilgi University, Istanbul, Turkey. In 2009, Professor Gupta was awarded the Monty Award by College of Arts and Letters.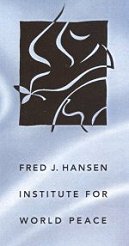 In 1997, he was awarded the Albert W. Johnson Distinguished Lecturer, the highest research award for the university and was the "Professor of the Year" in 1994. His areas of expertise include ethnic conflict, collective action, public policy analysis, and quantitative methods. Born in India, Professor Gupta received Master's degrees in Economics from Visva Bharati University, Santiniketan, India, and University of Pittsburgh. He earned his Ph.D. in the area of Economic and Social Development from the Graduate School of Public and International Affairs at University of Pittsburgh.
Gupta has been a visiting scholar at St. Antony's College, Oxford University, El Colegio de Mexico in Mexico City, Leiden University in the Netherlands, Fudan University in Shanghai, China and the Terrorism Prevention Branch at the United Nations Office for Drug Control and Crime Prevention (ODCCP) in Vienna, Austria. He was also awarded a summer fellowship in the International Studies Program at the Hoover Institution for War, Peace, and Revolution, at Stanford University. He received a post-doctoral fellowship at the Institute for International Politics and Economics in Belgrade, Yugoslavia. In 2010 Gupta received a Fulbright (Expert) Fellowship at Bilgi University, Istanbul, Turkey.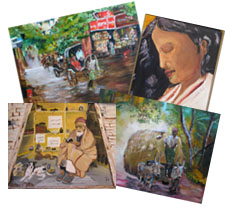 Professor Gupta is the author of nine books and has published over 100 articles in scholarly journals, research monographs, edited volumes and newspapers. He has also been invited by the Prime Minister's office of Norway, the foreign ministries of Sweden, the Netherlands, the Interior Ministry of Turkey; and was among the invitees of the Safe Democracy forum in Madrid, convened by the King of Spain.
Art Work

Besides being a scholar, Gupta is also an avid painter. Click on the image to the left, to view some of his paintings.
Current Grants and Contracts
Dipak Gupta is part of a multi-University team on a grant, based at Virginia Tech from IARPA. The multi-disciplinary team aims at developing early warnings on protest demonstration, spread of epidemics, economic and political upheavals by monitoring open source information on the Web.  Read the detailed project description.

Professor Gupta is a Co-principal investigator on a four-year National Science Foundation Grant, where he is working with a team of SDSU researchers in developing a new methodology for tracking ideas across the world through the Internet. See: http://mappingideas.sdsu.edu/

Professor Gupta is also working with a team of economists from Norway, Australia, and the World Bank to develop an experimental economic model on the transformation of terrorist groups into organized crime syndicates. The project, "Bridging Areas of Expertise: Funding Research on Terrorism" is funded by a grant from the National Science Foundation.